The Team
VIRTUAL OR IN HOME PERSONAL TRAINING IN MIAMI & LOS ANGELES
OUR FITNESS EXPERTS IN MIAMI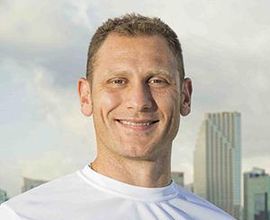 MASSIMILIANO BRUNI
CEO AND LEAD FITNESS TRAINER
Massimiliano was born in Trento, Italy. After high school he chose to follow his passion and became a professional in the sports & fitness industry. He holds a Sports & Motions Sciences degree from the University of Verona. He attended post-graduate studies at the prestigious Italian Branch of the International Sports Sciences Association, where he received several certifications including the top level certification of Personal Fitness Trainer and the ISSA Italy Postural Fitness School certification. During this time he worked as a personal trainer for several athletes in various fields (race car drivers, skiers, tennis players, squash players, soccer players, marathon runners, cyclists) including the Marco Polo Team for the Transiberiana Motoraid 2007 and the Wild Africa Motoraid 2008.
Knowing that the U.S. is avant-garde in the fitness world, his ultimate goal was to improve his career and expand his professional experience. With that goal in mind, Massimiliano moved to the United States and started training clients of different ages and different needs. With his desire to provide always the highest level of services he continued his education and become a Certified Strength and Conditioning Coach of the NSCA (National Strength and Conditioning Association) and a Functional Movement System Expert.
After being successful as an independent trainer he founded Miami Personal Training. He built a team of highly qualified experts, in order to be able to offer the best and more comprehensive fitness experience to the most exclusive clientele.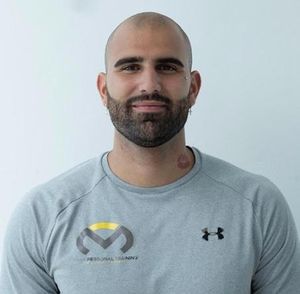 Alessandro Buono
Personal Fitness Trainer, Body Transformation Specialist, Man Physique Coach.
Alex is a professional Fitness Trainer with several years of experience.
He is a Man Physique Athlete, Functional Movement Screen Specialist and a Certified Personal Trainer with several certifications including ISSA (international Sports Sciences Association).
His huge passion for fitness and body building make him a remarkably successful and detailed oriented trainer.
He is highly specialized in body transformation, nutrition, meal preparation and supplementation
He speaks Italian, English, Spanish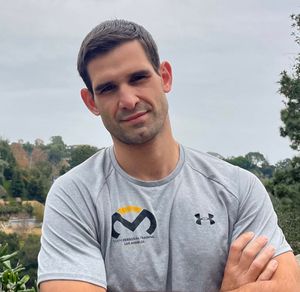 PAOLO PARENTE
Personal Fitness Trainer, FMS Specialist
Paolo is a professional boxer. He developed a huge passion for fitness after losing more than 100lbs in his teenage years. He attended the Sports Sciences Program at University of Pavia (Italy) before moving to The US to follow his dream as a professional athlete.
He is a certified personal fitness trainer with more than 8 years of experience (FIN, FMS), specialized in functional movement, body transformation and weight loss. Paolo is a goal-driven trainer that enjoys to help our clientele reach their fitness goals in an efficient way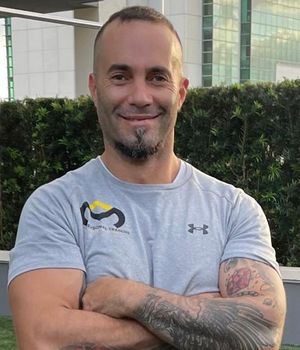 Miguel Ricaurte
Personal Fitness Trainer, Conditioning Coach, Mixed Martial Arts Coach
Miguel Ricaurte is a professional Personal Fitness Trainer and a Performance Coach with more than 15 years of experience. Former professional soccer player and Kick Boxer, he holds a master's degree in Physical Activity and Sports Psychology from IUE University in Colombia.
He has helped people of all ages improving their health through a customized progression that includes corrective exercises, functional movements, and lifestyle adjustments.
He is specialized in corrective exercises and injury prevention, boxing, martial arts, and body transformation.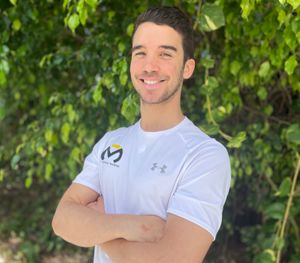 JUAN BERMUDEZ
Personal Fitness Trainer, Specialist
Juan Pablo is Personal Fitness Trainer with several years of experience in the Health and Fitness industry
Born in US and grow up in Colombia, He holds a Bachelor degree in Physical Therapy from Universidad Libre and SPIRA Institute in Colombia and a license as physical therapist in Colombia along with several Personal Fitness Certifications in USA.
His focus on exercise is to be executed with correct postures and techniques to prevent injuries and develop healthy movement patterns. He believes that exercise doesn't need to be boring or exhausting, rather, it needs to be executed with intelligence, motivation and in a fun way to establish healthy habits and results that last.
His goal and passion is to help, educate and motivate people to feel better with their bodies through an expanded and holistic view about health and exercise.